Bob Grimstead
Captain



Gender: Male
Location: Perth, Western Australia or West Sussex, England
Registered: Dec 2006
Status: Offline
Posts: 1694







---

Posted Tuesday, March 22, 2016 @ 11:25 PM

Hi again Fellow Fournicators,

Just in case any of our British & European members isn't already aware, there is going to be a Fournier get-together in Amboise, France over the weekend of 7th May to celebrate René's 95th birthday. See below:

We have pleasure, following the proposal of Monique Percereau and the agreement of the President of the Amboise Aeroclub to organize a grand lunch in honour of the anniversary of René Fournier. René will blow out his 95 candles on 7th May. Monique has begun to prepare for this great moment!
We look forward to welcoming you on Saturday morning. Of course you can arrive the day before and camping is allowed on the airfield.
Please indicate your participation by return and the number of people in your party.

Mike Millar is organising the British participation, which will definitely include him & Amanda & me plus I believe Paul Cooper and Dave Bland, and probably several/many others. He said:

I know that several of you have already expressed interest in attending. Michel now needs reasonably definite numbers. As UK vice president, I will coordinate the UK response, so if you definitely plan to attend please let me know by return, with numbers attending, and I will send a single response to Michel for the UK members.

Mike's e-mail address is: m.millar@tiscali.co.uk

If you even think you might consider participating, please let Mike know asap so that they are aware just how many Fournier fans might be coming.

I very much look forward to being part of a huge Fournier flotilla setting off across the Channel on 6th May.

Yours, Bob

--------------------

Bob Grimstead
Captain



Gender: Male
Location: Perth, Western Australia or West Sussex, England
Registered: Dec 2006
Status: Offline
Posts: 1694







---

Posted Thursday, May 5, 2016 @ 01:50 PM

Happy Birthday René

[Edit by Bob Grimstead on Friday, May 6, 2016 @ 10:11 AM]

--------------------

Bob Grimstead
Captain



Gender: Male
Location: Perth, Western Australia or West Sussex, England
Registered: Dec 2006
Status: Offline
Posts: 1694







---

Posted Sunday, May 8, 2016 @ 01:18 PM

It's so good to see René so dapper and energetic at 95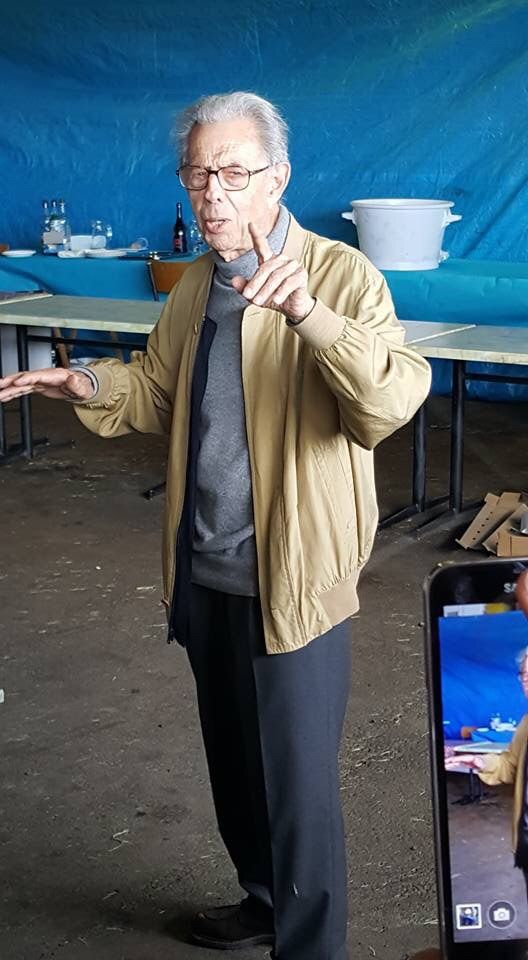 --------------------

Bob Grimstead
Captain



Gender: Male
Location: Perth, Western Australia or West Sussex, England
Registered: Dec 2006
Status: Offline
Posts: 1694







---

Posted Friday, June 3, 2016 @ 05:44 PM

Hi Guys,

My apologies to everybody; I completely forgot to relay information on René's 95th birthday bash.

I am delighted to say that, despite rumours that he had not been too well recently, he seemed sprightly, energetic and his usual dynamic self.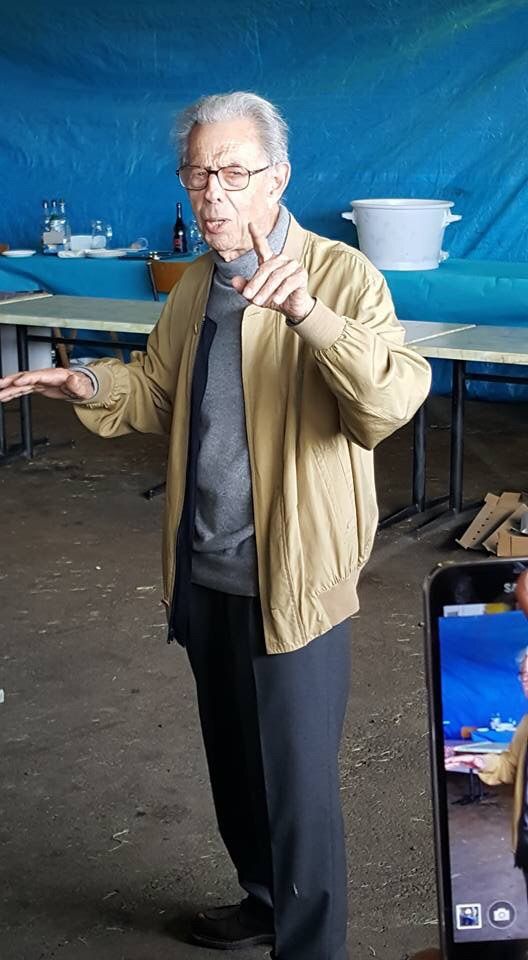 About 160 Fournier fans attended in forty-plus aeroplanes (not all Fourniers)

and a good time was had by all.
As you can see from these photos, René still appears remarkably fit and well and going strong.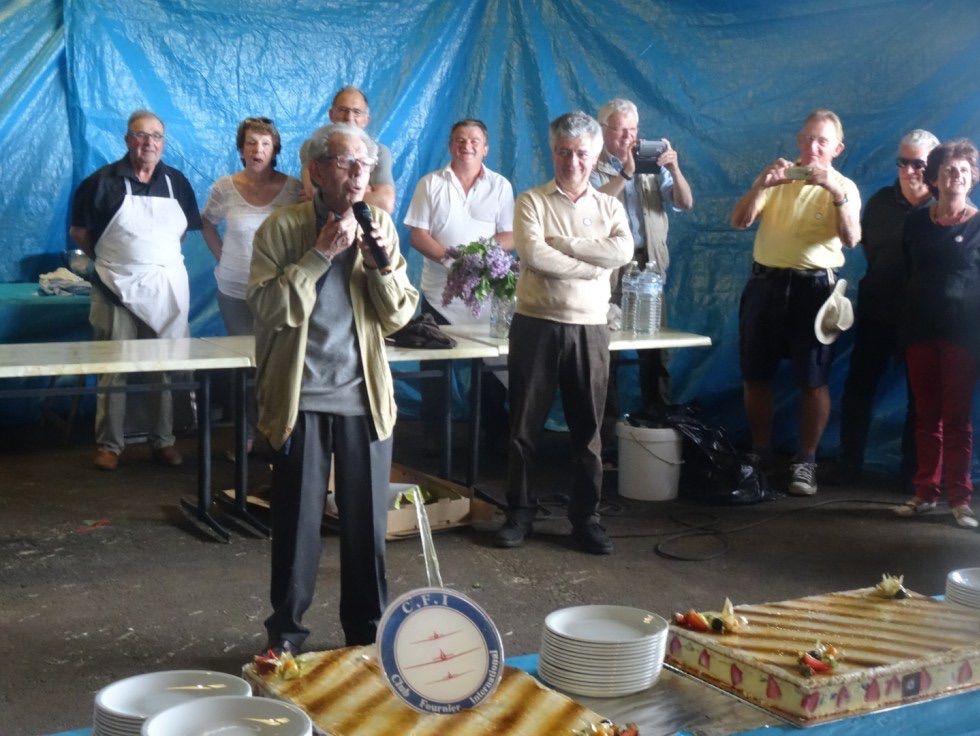 Let's hope that all of us, his acolytes, live so well, so productively and for so long.
Happy continued Fournicating to all.
Yours, Bob
--------------------