Bob Grimstead
Captain



Gender: Male
Location: Perth, Western Australia or West Sussex, England
Registered: Dec 2006
Status: Offline
Posts: 1694







---

Posted Saturday, May 20, 2017 @ 03:34 AM

This is an interesting photograph, taken at the Valley View Airshow, Geraldton by professional photographer Kieron Scott.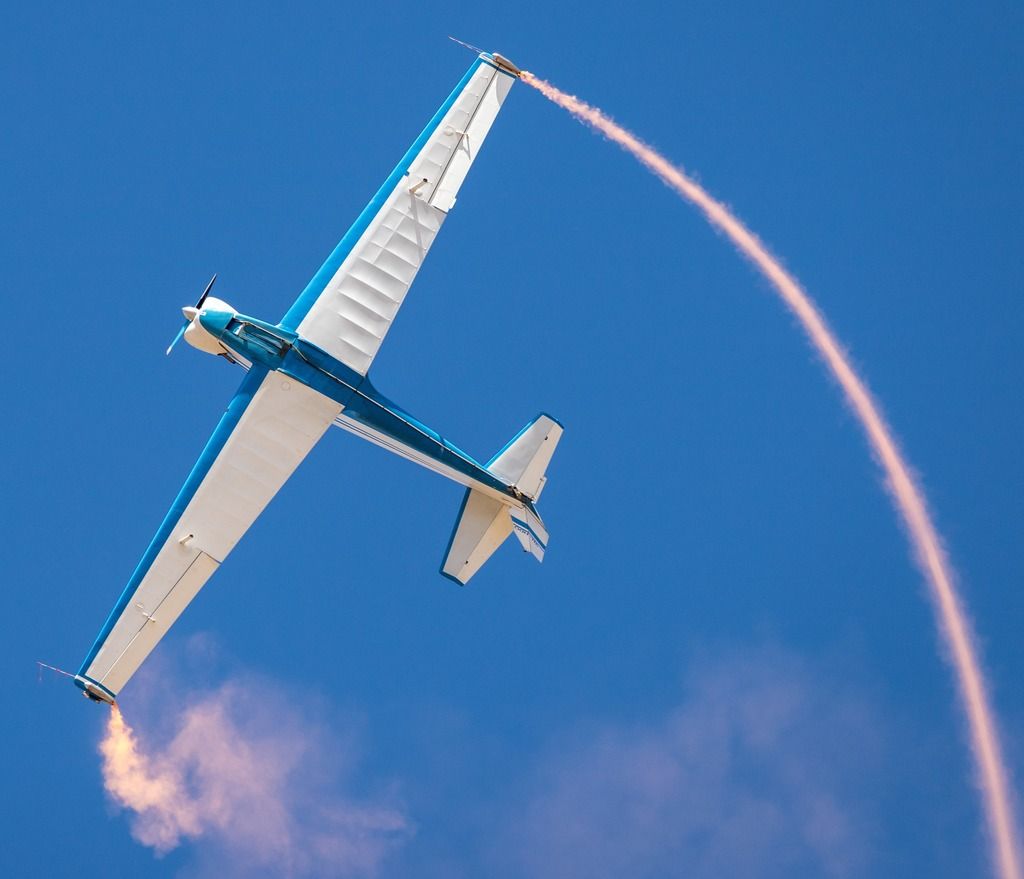 It has caught The Blue Angel half-way through a right flick (snap) roll.
Note the control positions... Full back stick, full right rudder & aileron.
Also note the streamer at the forward tip of my right wing-tip sight... it is pointing straight up, indicating that wing is moving flat, downwards through the air. The smoke tells the same story.
Also note the scalloping of the fabric under the left wing, suggesting high underside pressure, so it is generating maximum lift.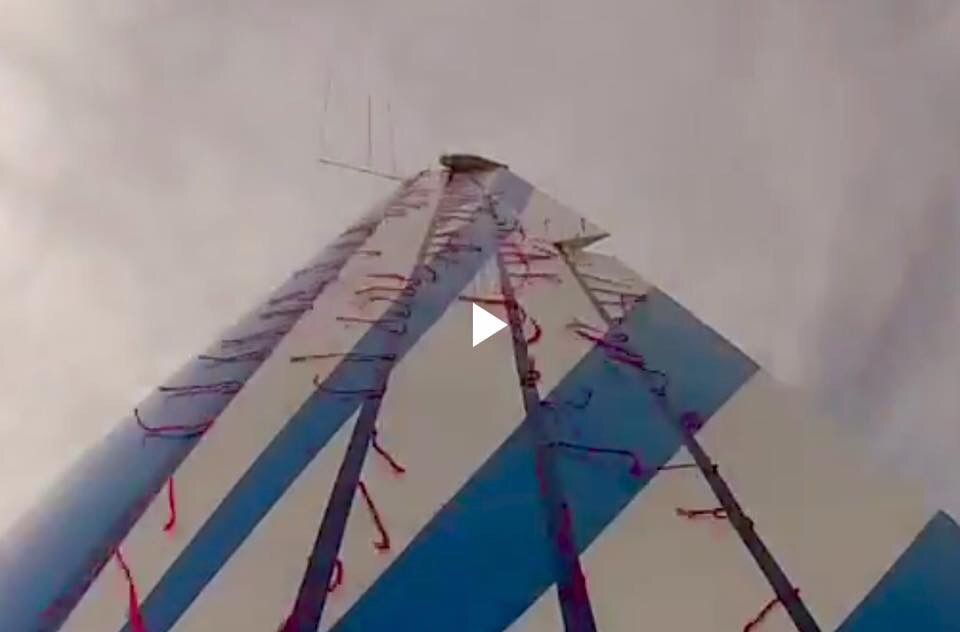 Here is another view (on another occasion) of the right wing during a right flick roll, showing the wing-tip streamers rising straight up as the wing falls flat through the air.
Should you wish to try flying this manoeuvre there are two important points. The first is vital. Do not exceed 120 kph (work it out) when you kick or your airframe will disintegrate around you.
Check whether this manoeuvre is approved in your Fournier by your national authority.
Happy Fournicating, Bob
[Edit by Bob Grimstead on Monday, May 22, 2017 @ 06:31 AM]

--------------------

Donald
Sergeant Major



Gender: Male
Location: Scotland
Registered: Jan 2007
Status: Offline
Posts: 398







---

Posted Monday, May 22, 2017 @ 04:14 AM

That picture by Kieran Scott is a beauty!
Bob Grimstead
Captain



Gender: Male
Location: Perth, Western Australia or West Sussex, England
Registered: Dec 2006
Status: Offline
Posts: 1694







---

Posted Monday, May 22, 2017 @ 06:03 AM

Isn't it just Don. He took several plus a short clip, and they're all top-notch.

There are more of Kieron's photos here:
http://sbeaver.com/cgi-bin/fournier/cutecast.pl?session=jPdGg08OeZiRb8DiX9vcm2Pdkw&forum=24&thread=1182

I have been enjoying your video clips too recently.
They are all really good.

and more...

[Edit by Bob Grimstead on Monday, May 22, 2017 @ 06:30 AM]

--------------------