Bob Grimstead
Captain



Gender: Male
Location: Perth, Western Australia or West Sussex, England
Registered: Dec 2006
Status: Offline
Posts: 1693







---

Posted Monday, May 1, 2017 @ 08:44 AM

What have I done with 49hp?
Well, basically, I've kept this one going for nearly 49 years.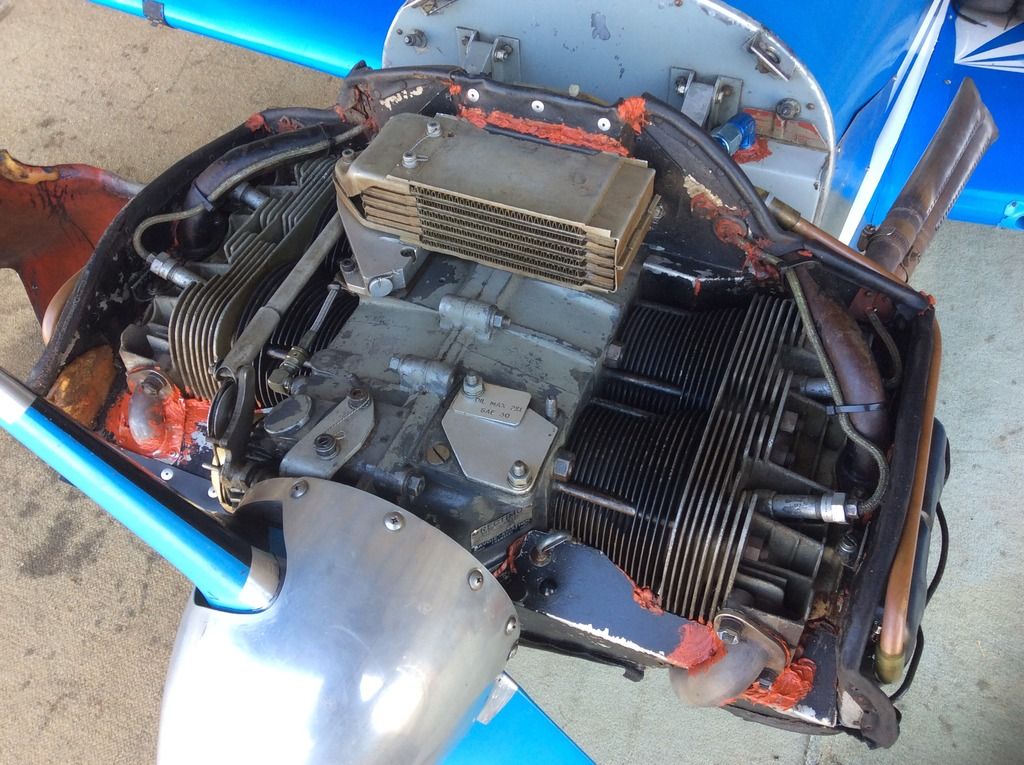 This is HDO's original Rectimo, No 168. As you can see from its data plate, it was built some time in 1968 and fitted to Fournier RF4D No 4093, initially registered F-BPLB, but later exported to Australia and re-registered as VH-HDO.
Both engine and airframe have now amassed 1,410 hours, and this engine has never been dismantled. My Austrian VW expert friend Mike Munninger fitted second-hand 1,385cc pistons and cylinders more than a decade ago, but the crankcase has never been split. Compressions are still good, the aeroplane climbs at around 600 feet per minute at aerobatic weights on all but the very hottest days, and the oil pressure is still generally more than 3bar. The specified minimum oil pressure is in excess of 2bar at 2,500 rpm and it still achieves that, even after a vigorous session of aerobatics on a hot day.
I change its oil every spring and autumn (when I winterise it) ensuring the oil has enough ZDDP, top it up occasionally when my more exuberant antics throw some out through the breather and add molybdenum disulphide in the spring to prevent wear when I am flying full-throttle with no oil pressure (inverted or vertically up/down, mostly).
Some owners fuss about checking valve clearances every few flying hours. Thirteen years' experience has shown me I only need to check mine once per year, about four or five flights after un-winterising it, to ensure any corrosion (rust) has been rubbed off the valve faces and seats. I only ever have to adjust one or two tappets if any at all (8 thou exhaust, 6 thou inlet).
I really am not sure why other owners seem to be forever fiddling with tappets, removing their heads or rebuilding their engines. Maybe they are not as meticulous about cooling as me?
Anyway, I thought that you might all like to know that a well-made Rectimo, if looked after properly, should go on for fifty years in service and for probably the quoted 1,500-hour life.
Happy Fournicating and Rectimizing.
Yours, Bob
--------------------